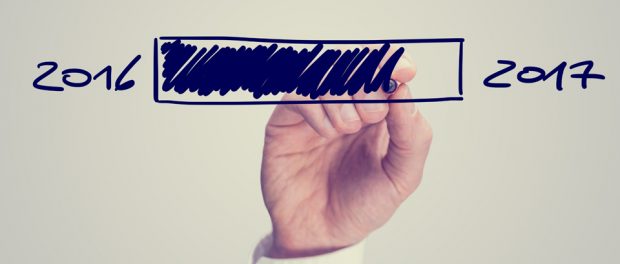 There is no doubt it was a busy year for everyone in their schools and worksites. A lot happened this past year when it comes to OSSTF/FEESO. Here is a brief retrospective of the school year that was.
SUMMER 2016
Mitzie Hunter was named the new Minister of Education in June, and took the summer to introduce herself to the education sector.
SEPTEMBER
Bill 132 was passed, which strengthened the Occupational Health & Safety Act by expanding the responsibilities of employers to have programs around workplace harassment and worker protections. The government approaches OSSTF/FEESO to talk about a contract extension and remedy agreement to the Bill 115 Charter Challenge.
OCTOBER
The Rally for Fairness was held on October 1 in Toronto, calling for better labour laws as the Ontario government embarked on its Changing Workplaces Review. EQAO's experiment with online standardized testing on October 20 failed miserably as significant technical issues shut the test down province-wide.
NOVEMBER
Contract extension talks that had begun earlier in the fall came to a halt after the government was unwilling to guarantee that the school boards' associations would not be allowed to play a significant role in the discussions. The Ontario government passed the Protecting Students Act, which changed how the Ontario College of Teachers conducts investigations and publishes decisions.
DECEMBER
The federal government announced that it will create a regulation that will ban the production, use, import and export of asbestos in Canada. But, that same government issued a report that saw its promise of electoral reform disappear.
JANUARY
New provincial election rules took effect in Ontario, forbidding unions or corporations from making donations to parties, and placing limits on third party advertising.
FEBRUARY
A tentative agreement was reached between OSSTF/FEESO and the government on both a two-year contract extension and a remedy to the Bill 115 Charter challenge. Ratification meetings are arranged across the province.
MARCH
The OSSTF/FEESO Student Achievement Awards presentation is a highlight at the Annual Meeting of the Provincial Assembly (AMPA) 2017. In addition, a new Provincial Executive was elected to two-year terms starting July 1. Local leaders and representatives descend on Queen's Park for an OSSTF/FEESO Lobby Day to talk to MPPs about addressing the issue of violence in schools and the workplace.
APRIL
Members ratified both the two-year contract extension and the Bill 115 Charter challenge remedy. The government released the Grants for Student Needs (GSNs), which contained a modest increase to overall funding due mostly to provisions negotiated during extension talks.
MAY
The Minister of Labour releases a summary report of the Changing Workplaces Review, which includes recommendations around increasing minimum wage to $15 per hour, paid sick days for all workers and better protections for all workers.
JUNE
The Minister of Education and the Minister of Labour address the June 2 meeting of Provincial Council and make a significant announcement about violence in the education workplace. (See End The Silence → Stop The Violence.