Awards bestowed at June Provincial Council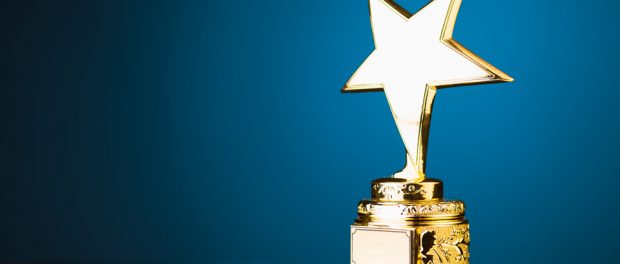 Each year at June Provincial Council, OSSTF/FEESO takes the opportunity to recognize members for the outstanding work that they do on behalf of the federation with awards of recognition.
The Provincial Executive Award is given to "A Member, who in the opinion of the Provincial Executive, has rendered meritorious and outstanding services to the OSSTF/FEESO at both the provincial and local level."
The following members received Provincial Executive Awards:
1. Mary Jane Karkheck—Mary Jane has worked tirelessly at the local and provincial level for many years on various committees, presented Summer Leadership workshops, and served as Bargaining Unit and District president in District 8, Avon Maitland. But most notably she has served as the longstanding chairperson of Provincial Council. Mary Jane has reminded countless presenters and politicians that support staff are an important part of OSSTF/FEESO's membership and must be acknowledged. She will always be an active member of her community, as well as a very active grandmother to her beautiful grandchildren. OSSTF/FEESO appreciates her many years of exemplary service to members.
2. Julie Hutchins—Over the course of her 42 years as an employee of the University of Guelph, Julie served as president of her unit for an astonishing 29 consecutive years. OSSTF/FEESO is incredibly lucky to have been able to count Julie among our local leaders. We are extremely grateful for the years and years of hard work on behalf of her members, and we wish her nothing but the best as she moves into a new chapter of her life.
3. Bernard 'Buzz' Grebenc—As president in one of the largest geographic districts in the province, Buzz believed in meeting people face to face whenever possible, no matter the distance, no matter the issue. Buzz could often be found on the road, driving his old white SUV from community to community to meet members in person. Buzz looks forward to retirement and to spending more time with his wife, and fellow OSSTF/FEESO member, Deb. All of the members of District 6B, Superior North and the entire Federation, thank Buzz for his years of great service.
4. Dan Maxwell—Dan was President of District 25, Ottawa-Carleton Teacher Bargaining Unit, for six years, but that wasn't the beginning of Dan's experience with OSSTF/FEESO. Dan's commitment to labour led him to be involved in our Federation for well over 15 years, and he is also heavily involved in his local labour council, as treasurer and as liaison to the United Way. He is a regular server at the annual United Way breakfast, which gives him an opportunity to translate his beliefs into action. Dan will be enjoying cottage life and waiting for the fish to bite. OSSTF/FEESO is grateful to Dan for his many years of dedication to OSSTF/FEESO, and and for giving so much of himself to the promotion of labour and education.
5. Jo Dean—Jo Dean has been active in OSSTF/FEESO through her entire career in education. She had been engaged in OSSTF/FEESO activities in her school and in her Bargaining Unit for a number of years and was Chief Negotiator through three rounds of bargaining before eventually becoming the TBU and District president. As District President she frequently assisted all of the D9 Bargaining Units in their dealings with the employer. Provincially, Jo served on the Certification Council and the Collective Bargaining Committee, and of course, she's been a member of the Provincial Executive since 2013. Throughout all her years of activism in OSSTF/FEESO, Jo has maintained a well-earned reputation as a committed unionist who simply does not stray from the principles that guide her. We are enormously grateful to Jo for almost 30 years of advocacy on behalf of her Bargaining Unit, her District and all the members of OSSTF/FEESO.
6. Sue Doughty-Smith—Anyone who has been involved in OSSTF/FEESO during the past 18 years knows Sue. She was hired in 1978 as a Student Support Professional with the Lakehead Public School Board. In 2000, she became the local Bargaining Unit president for the District 6A, Thunder Bay Student Support Professionals for Lakehead Public Schools. She was re-elected in 2002, and she served in that position until 2013. That's when Sue took the plunge and ran a successful campaign for the Provincial Executive. She was elected as an Executive Officer, and was re-elected in 2015. As a member of the Provincial Executive, Sue has been outspoken on behalf of all members of OSSTF/FEESO. The Federation thanks Sue and sincerely wishes her all the best as she moves into retirement with her husband Gerard, and looks forward to spending time with her children and grandchildren while enjoying a hot cup of tea.
The Norm Snyder Award
The Provincial Executive established the Norm Snyder Award for a member or members, nominated locally, who have made an outstanding contribution to OSSTF/FEESO locally and/or provincially, mainly as a volunteer. This year's recipient of the Norm Snyder Award is Jeanette Parker (7), nominated by District 17, Simcoe. Jeanette is always trying to think of ways to reach members and increase involvement. She does her regular job and then puts in almost as many hours in her various volunteer roles. She is also an active member on the District 17 executive and on the District Communications and Political Action Committee, and she has worked in the past with the provincial Human Rights Committee as well as local and provincial Status of Women committees. Jeanette is the epitome of a dedicated volunteer and always goes above and beyond her regular duties to meet the needs of the membership.