The A Better Man High School Learning Kit is now available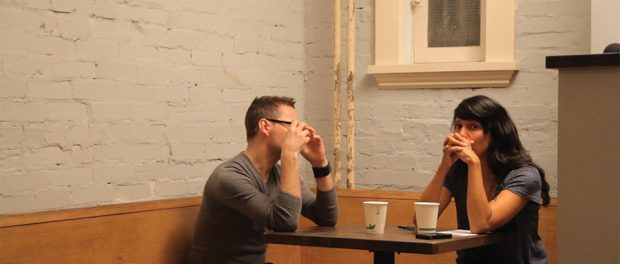 In the 2017 documentary film, A Better Man, Attiya Khan confronts her high school boyfriend of 20 years ago about the daily abuse he inflicted on her during the two years they lived together.
OSSTF/FEESO recognized the film's potential as a catalyst for learning long before it was released, and donated $25,000 toward the production of A Better Man in March 2015. Convinced that conversations about gender-based violence are essential for creating healthy conditions in which our members can work and their students can learn, OSSTF/FEESO also partnered with Intervention Productions and National Film Board (NFB) Education to create the A Better Man High School Learning Kit.
The kit is now available through the National Film Board of Canada portal at www3.nfb.ca/sg2/NFB_ABetterMan_Guide_En.pdf.
If you have questions or require more information, please contact Rosemary Judd-Archer at Rosemary.Judd-Archer@osstf.ca.