Potential Power Workers' strike preempted by legislation
Queen's Park Notes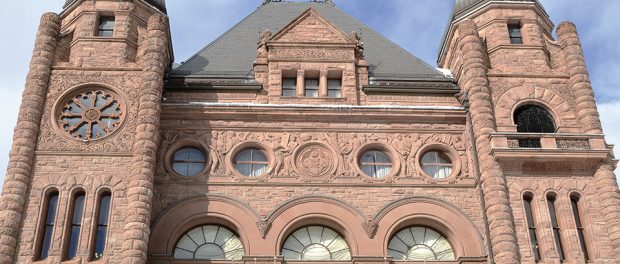 Less than two weeks after MPPs recessed for their winter break on December 6, the Doug Ford Progressive Conservative government recalled the Legislature to deal with a potential strike by the Power Workers' Union. Negotiations between the Power Workers' Union and Ontario Power Generation (OPG) had broken down after the union had rejected management's latest offer. The union issued a 21-day strike notice on December 14, which meant strike action could have commenced on January 4, 2019.
When the Legislature resumed sitting, Ford's Minister of Labour, Laurie Scott, introduced Bill 67, the Labour Relations Amendment Act (Protecting Ontario's Power Supply). The purpose of the bill was to prevent any potential strike by Ontario's Power Workers' Union. In addition, it would block any lockout of the union by OPG. The legislation also outlined a process of binding arbitration that both parties would be compelled to follow. The legislation did not go so far, however, as to declare the Power Workers' an essential service.
In proposing the legislation, Scott and Energy Minister Greg Rickford said, "We understand constitutional rights, but we're here to talk about lights."
In contrast, NDP leader Andrea Horwath accused the PCs of trampling on workers' rights. Despite the NDP's opposition to the bill, the PCs were able to pass the legislation by the end of the week, ensuring that no strike or lockout would happen.
With this legislation, and with the unusual step of recalling the Legislature during the winter break, the Ford government has clearly signalled that it will not hesitate to intervene in any contract negotiation that involves the public or broader public service.