Companion guides available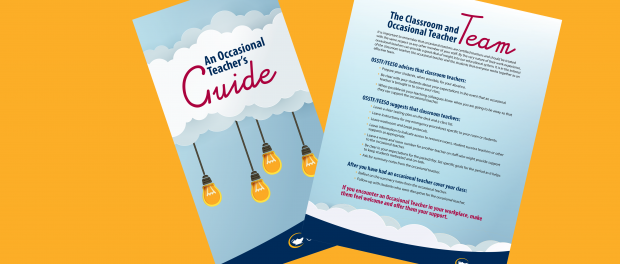 OSSTF/FEESO, with the assistance of the Educational Services Committee, has produced a set of companion guides entitled An Occasional Teacher's Guide and The Classroom and Occasional Teacher Team. Both of these documents are available on the OSSTF/FEESO Provincial website, in the password protected myOSSTF section.
These resource guides include best practices for teachers and occasional teachers in order to support the most effective and positive learning environment for the students in the classroom.
An Occasional Teacher's Guide provides those who are both daily occasional teachers as well as those who have a term of occasional work with important information related to the nature of their work.
The Classroom and Occasional Teacher Team document contains useful suggestions for teachers on the important information occasional teachers might require. Suggestions such as having seating plans, clear lessons that identify learning goals, as well as emergency procedures will help the occasional teacher ensure that the day goes well for everyone. Clear communication between both professionals is essential to providing students with a positive transition between the classroom and occasional teacher.
OSSTF/FEESO continues to develop resources to support educational workers in many of the job classes that we have within our Federation. Resources are also being developed for our occasional or casual workers who are educational assistants and early childhood educators.