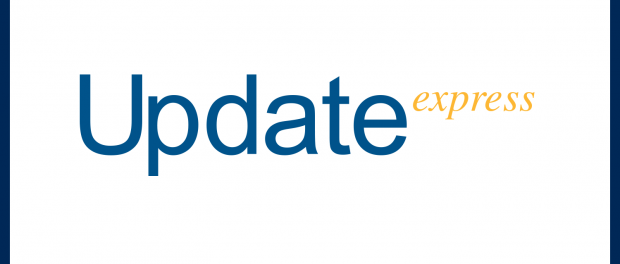 Welcome to Update express—the new streamlined print edition of OSSTF/FEESO's newsletter. As news distribution and consumption continues to shift from print to digital, the Federation is keeping step by launching two platforms for sharing news sharing with members.
Update online—Regular OSSTF/FEESO-relevant news items will be published on osstfupdate.ca, and notifications of new items will be pushed out through a weekly email blast to registered members.
Update express—A brief, quarterly newsletter (print and PDF) showcasing stories about OSSTF/FEESO members and events.
To ensure you are receiving Update online the most up-to-date news on bargaining, political actions, professional development and leadership opportunities, it is vital that you update your member profile and have access to your myOSSTF account.
Visit www.osstf.on.ca and select the Member Login to get started. In order to log in, you will need your Member Identification Number, which is located on your OSSTF/FEESO
Membership ID.
Your Membership ID Number
If you cannot find your Membership ID, or if you have difficulties logging into the OSSTF/FEESO website, please contact the Membership database team at membership-database@osstf.ca or via phone during normal business hours at 416-751-8300/1-800-267-7867.
It is important for all OSSTF/FEESO Members to get connected and stay connected.
OSSTF/FEESO's various social media platforms and micro sites are also crucial platforms where members and others can keep abreast of our efforts to advocate for a strong public education system. When you follow/like/share/tweet/retweet information, you help to amplify our pro-education message.
Below is a list of our online campaigns and social media accounts. Our messages, infographics, videos, ads, and articles get the best traction when they are shared organically. Each of us can add to the reach of the Federation's message. If you don't already do so, please consider regularly sharing messages from these sites within your own social media circle.
OSSTF/FEESO Specific Sites:
Facebook—www.facebook.com/osstfnews
Twitter—OSSTF Communications—@OSSTF
Instagram—osstf_feeso
Micro sites:
Here For Students—hereforstudents.ca
Here for students runs regular ads through our OSSTF/FEESO Facebook and Twitter accounts, but does not have a separate social media presence.
Better Schools, Stronger Economy—betterschoolsstrongereconomy.ca
Bargaining For Education—bargainingforeducation.ca
Facebook—www.facebook.com/betterschoolsontario
Twitter—Better Schools, Stronger Economy—@SchoolsEconomy.