Stand! The Movie Musical
Bringing the Labour Struggle to the Big Screen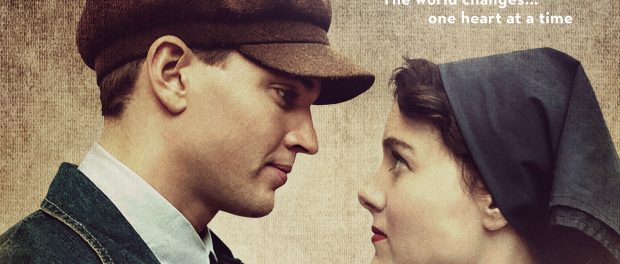 Stand! The Movie Musical is the result of a partnership between the labour movement in Canada and the United States, the Canadian Museum for Human Rights and the movie's producers.
Stand! is inspired by a true story. It depicts the tale of Stefan and his father, Mike, and their struggle to earn enough to re-unite the family after fleeing Ukraine for the New World. Stefan is instantly smitten with the Jewish suffragette neighbour, Rebecca—but Mike, along with Rebecca's brother Moishe, oppose the would-be Romeo and Juliet. Soldiers who have returned after the war are angry at the lack of available jobs and violently threaten the city's immigrants, including Emma, a refugee from racial persecution in Oklahoma.
The film, which highlights the struggles of workers in North America in the early 20th century, is being heralded as "the next Norma Rae." It will be released on a limited number of screens in Ottawa, Hamilton, London, Toronto, Vaughan, Windsor, Ajax, Barrie and Guelph.
Stand! is directed by Robert Adetuyi (originally from Sudbury), and features Laura Slade Wiggins, Marshall Williams, Lisa Bell, and Gabriel Daniels.
OSSTF/FEESO encourages Districts and Bargaining Units to share the information about the film with their members. This is a great opportunity for member engagement and the promotion of solidarity.
Consider booking for a group of members, hosting a member engagement event, or running a contest for free tickets to the show in your area.
Booking and film Information
Visit the website.
View and share the trailer
Single tickets sales
Single tickets may be purchased (up to eight at a time) from www.cineplex.com.
Group sales
Group bookings of 20–99 tickets may be purchased up to week prior to the desired show date. A 50 per cent deposit is due upon booking with the balance payable at the theatre by cash, credit, debit, or cheque.
Contact
1-800-313-4461 (option 1 for English, push 2 for Group Sales) groupsales@cineplex.com
School groups for daytime Friday, November 29
For school group bookings, call 1-800-313-4461 (option 1 for English, push 2 for group sales) or email groupsales@cineplex.com to inquire about minimum guests at the desired theatre. Seven days notice is required (effective deadline: Nov. 22). Payment is at the theatre by cash, credit, debit or school cheque.

Ontario locations

Scotiabank Theatre Ottawa
CPX Hamilton
Westmount London
CPX Vaughan
Silvercity Windsor
CPX Oshawa
Galaxy Barrie
Galaxy Guelph
Yonge & Dundas, Toronto