The Ontario Federation of Labour—Equity caucuses and OSSTF/FEESO representation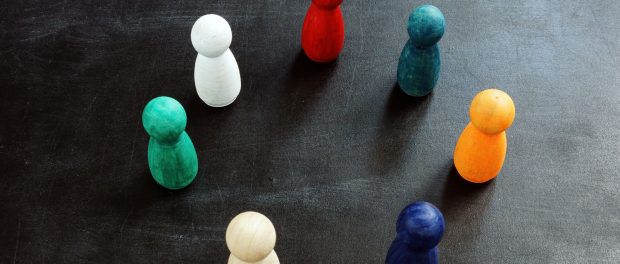 By: Melodie Gondek (District 25, Ottawa-Carleton), Chris Petersen (District 17, Simcoe), Solange Scott (District 12, Toronto), Daniel Stevens (District 4, Near North), and Tracey Germa (Provincial Office staff)
The Ontario Federation of Labour (OFL) represents over one million Ontario workers from 54 affiliated unions, including the Ontario Secondary School Teachers' Federation. The OFL has a number of standing committees, including four that are equity-focused: Workers of Colour, First Nations, Métis, Inuit Circle, Solidarity and Pride, and Persons with Disabilities. OSSTF/FEESO is pleased to have a member representative on each of these committees. These representatives act as a liaison between the OFL's equity groups and OSSTF/FEESO. Appointments to these committees is by application and appointment by the Provincial Executive of OSSTF/FEESO. In this article, our current OFL equity committee representatives outline the work of their respective committees and some of the engaging opportunities they have experienced in their roles.
Members interested in applying for future appointments to an OFL equity committee should look for upcoming District/Bargaining Unit memos (D/BUs) announcing openings and application processes.
More information on the OFL is available on their website—Ontario Federation of Labour
OSSTF/FEESO's Ontario Federation of Labour Equity Committee representatives are:
Workers of Colour—Solange Scott (District 12, Toronto)
FNMI Circle—Daniel Stevens (District 4, Near North)
Solidarity and Pride—Chris Petersen (District 17, Simcoe)
Persons with Disabilities—Melodie Gondek (District 25, Ottawa)
Workers of Colour Committee
The Workers of Colour Committee works together to ensure the voices of the workers of colour and migrant workers are heard within the OFL. We strive to bring about change to this group of workers; ensuring our voices are amplified within the organization while also lobbying the government for changes to the working environment for workers. This group has brought forth motions that call for the organization and its affiliates to heed the call to defund the police. We continue to push for a safe working environment for migrant workers who often are left out of discussions.
I am finding the activism most enjoyable with this committee. Since the pandemic, this committee has worked tirelessly for migrant workers. Migrant workers, most from Caribbean Community, or "caricom" countries have been disproportionately affected by COVID-19. Many are sick and have been forced to continue working while battling COVID-19, resulting in the spread of the virus. During the height of the pandemic, it was discovered that farmers were employing workers in the community to cover for sick migrant workers. Farmers were paying community workers approximately $10-$15 more per hour than the migrant workers. Upon this discovery, the Workers of Colour Committee advocated against the injustice that is being done to these workers both financially and medically. This committee works together to highlight systemic injustices within the wider labour sector with an emphasis on change to ensure a safe environment for workers of colour.
First Nations, Métis, Inuit (FNMI) Circle
The OFL FNMI Circle's mandate is to ascertain the legal, systemic, and social barriers faced by FNMI people union and federation members. We examine the complexity of these barriers and how that impacts their work environment and involvement in the labour movement.
This work is interesting because it is multi-faceted, where we often find ourselves on the education side of the work. The challenge is usually in the resources and techniques when educating, unions, and federations who are not within the education sector. Often there are deep and wide gaps in understanding the truth of the legal, systemic and social racism faced by FNMI peoples in the workplace. It's also about empowering unions and federations to see compassionately and understand the Canada-Indigenous relationship and how it affects the workplace and labour movement. To highlight the importance of changing the predominantly colonial narrative within labour, unions and workplaces before dismantling any barriers.
Solidarity and Pride Committee
The OFL Solidarity and Pride Committee works together to identify the social and systemic barriers that members of the 2SLGBTQI community face at work and in their communities every day. Through committee discussions and action, we work to combat discrimination by lobbying the government, promoting education, and bringing the community together.
The work that I have recently been most proud and excited about was the creation of a virtual pride webinar where our community had the opportunity to come together digitally to keep the spirit of pride alive during the COVID-19 pandemic. I had the privilege of moderating a panel of distinguished guests and leaders where we discussed complex and intersectional issues impacting the 2SLGBTQI community in Ontario. The event was a great success, and connections were made between participants that have helped to bring healthcare concerns and issues of racism that disproportionately impact our community to the forefront.
Persons with Disabilities Committee
The OFL Workers with Disabilities committee is committed to protecting the rights and dignity of every person with a disability through the removal of any barrier to an inclusive and accessible society. With a strong focus on education as a legal right afforded to all Ontario students even during pandemic, the committee works to ensure that no one in the education sector, student or staff, is forgotten during challenges brought on by COVID-19. Each meeting offers practical action items, from accommodation strategies for members, to lobbying the government for increased funding of special education needs in remote learning. The OFL Persons with Disabilities Committee is a perpetually-active working group, contributing to the benefit of Ontario communities and the affiliates serving those communities.
The intersectional nature of this work both narrows and widens the lens to maintain focus on everyone who should be included in decision-making and has made me a better advocate and ally to my local members.