Education International releases its survey report—Teaching with Tech: The Role of Education Unions in Shaping the Future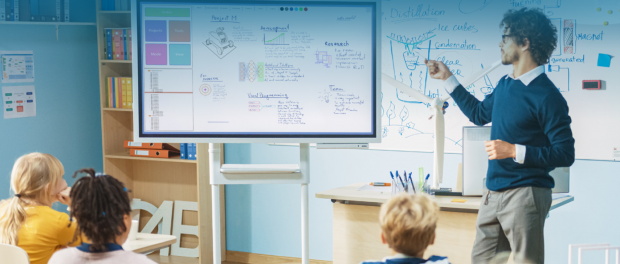 On November 25, 2020, Education International released the results of its Future of Work in Education Global Survey on the use of technology in education.
The global COVID-19 pandemic has forced many educators and students into fully or partially online learning environments. This accelerated move to a technology-platform focused learning environment has brought with it significant challenges to learners and educators across the globe. The study, conducted from June–August 2020 explored the impact of increased use of technology on the experiences of education workers and teachers, including access to education, assessment and pedagogy.
Some of the key findings of the report include many elements that Ontario's education workers, teachers and unions are regularly facing. These include:
Globally, a lack of consultation with education unions about how digital technologies should be introduced and deployed as a response to COVID-19 school closures;
Efficacy and governance of digital technology usage is kept in the hands of governments with limited or no structures in place to allow unions to provide feedback about their role as pedagogical tools;
Unilateral, top-down, non-consultative leadership by governments that disregards the professional knowledge and experience of educators and their unions;
Access to digital technology and the internet is sporadic for many who have been forced to move to a technology-based teaching platform, increasing the already present digital divide in education;
The inequity of the digital technology divide is measured in terms of rural versus urban, and richer versus poorer communities;
Common concerns exist about training on digital technologies and platforms, with educators noting this as one of the most pressing areas where training and professional development are needed;
Increased workload and intensification were noted by many respondents, while a significantly low number reported personal well-being supports being provided by employers to address these challenges.
Education International's general secretary noted the importance of union involvement and mobilization in preserving the vital human connection in education as we move forward and continue to embrace digital technologies—"As education unions we need to grow our expertise so we can better predict the impact of technological innovations on teachers and be prepared to take action as necessary. This has never been clearer than it is now, with the impact of Covid-19 on education. Education unions need to take the lead ensuring the tech chosen and used has clear benefits for students and teachers. Education International is firmly committed to working with member organizations to achieve positive change. Our members are engaged and ready to act to ensure the future of work in education is human first."