Caring for your mental well-being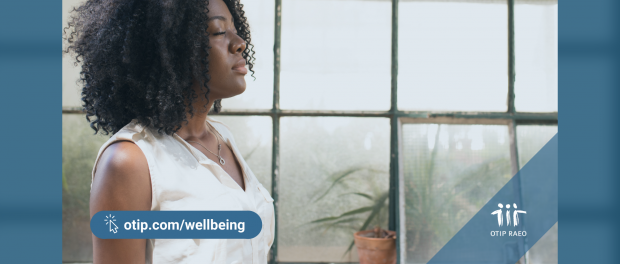 Campaign overview
OTIP announces a year-long mental well-being campaign to support the education community.

There is a 'normal' rhythm to the school year that has been disrupted by COVID-19. This is causing many of our members to feel stressed, anxious and perhaps a little uncertain of the future.
The education sector has had to adapt, to pivot and to adjust to a new way of doing things.
There's no doubt this is taking a toll on our members mental health.
We need to be more open, honest and take an unashamed approach to discussing mental health and well-being.
At OTIP, we are doing just that and putting the mental well-being of our members, their families and the education community first.
Throughout the school year, we will be engaging our community in conversations about mental health and sharing information to support the education community with our Caring for your mental well-being campaign.
This campaign will aim to share mental health-related information, resources and expert contributions. The campaign will run until the end of May 2021.
About OTIP: At OTIP, we not only understand the education system, we believe in it. OTIP has been committed to providing quality insurance benefits and advice for the best value since 1977.
Across all lines of insurance, OTIP provides coverage to more than 200,000 education employees in the province. Governed and led by Ontario's four education affiliates (AEFO, ETFO, OECTA and OSSTF/FEESO) and their local leaders, OTIP was built on the belief that educators would be better served by a not-for-profit insurance advocate that was part of the education community.
Learn more about the OTIP story and visit the Caring for your mental well-being campaign for more information and special features like the following:
Feeling stressed and anxious? You are not alone
How to break the cycle of stress and bad sleep
The benefits of cooking as a family
Staying active at home