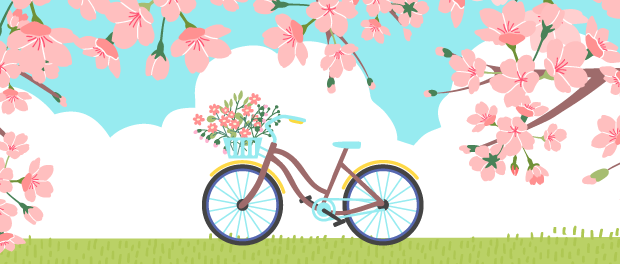 The New Member Engagement Advisory Work Group is pleased to announce their Spring Boost event taking place virtually April 26–29, 2021. While the event is geared to new members (those who have been OSSTF/FEESO members for up to 10 years), any OSSTF/FEESO member is welcome to register for one workshop and one keynote address.
April 26, 4:30–6:30 p.m., Cultivating Resilience workshop
April 27, 6:30–8:30 p.m., Cultivating Resilience workshop (1 English session, 1 French session)
April 28, 6:30–8:00 p.m., Robyne Hanley-Dafoe keynote
April 29, 4:30–6:00 p.m., Robyne Hanley-Dafoe keynote
The Cultivating Resilience workshop is offered by the Educational Services Department. The ability to cope in the face of adversity and manage stressful conditions requires wide-ranging supports in today's schools and communities. Through dialogue and discussion, this workshop provides education workers with the strategies needed to enhance well-being and foster resilience and positive mental health.
We are thrilled that Robyne Hanley-Dafoe (see biography below) has agreed to spend time with our members. This engaging presentation will help participants regain a sense of order in ever-changing times and learn how to establish new daily routines to increase productivity and decrease anxiety. Participants will learn:
How to increase focus while navigating competing demands;
How to decrease stress during uncertainty;
How to adjust to new life and work routines;
How to revisit and reaffirm values and priorities; and,
How to increase authentic wellness habits.
The first 30 new members to register and attend one of Ms. Hanley-Dafoe's sessions will receive a signed, hard copy of her latest book Calm Within the Storm. Further, ALL participants to one of Ms. Hanley-Dafoe's sessions will receive an e-copy of the book.
Registration is now open and can be accessed by logging into the "Registered User" section of the provincial website. The registration link is available under the "Upcoming" section. You can also access it at www.cvent.com/d/tjqdkt but please note you will need to log in first to view the secured page.
Registration is limited per session.
For more information, please contact Rosemary Judd-Archer. Questions regarding conference registration should be directed to Loredana Merenda.
The deadline for registration is 4:00 p.m., April 20, 2021.
Robyne Hanley-Dafoe Biography
Described as one of the most sought-after, engaging, thought-provoking, and truly transformative international speakers and scholars in her field, Dr. Robyne Hanley-Dafoe is a multi-award-winning education and psychology instructor, author, and resiliency expert. She specializes in navigating stress and change, personal wellness in the workplace, and optimal performance-both personal and organizational. In her speaking and teaching work, Dr. Robyne offers us accessible and practical strategies grounded in global case study research that help to foster and cultivate resiliency within ourselves and others. Dr. Robyne has developed innovative programming and has worked alongside some of the most influential organizations in Canada and the United States. She has worked all over the world, with individuals, families, at-risk youth, and numerous organizational giants, helping them to not only overcome their obstacles but to learn how to thrive through and because of them. In every single interaction, she brings her infectious enthusiasm, unique relatability, and unmistakable expertise to bear on the challenges that humanize us all.