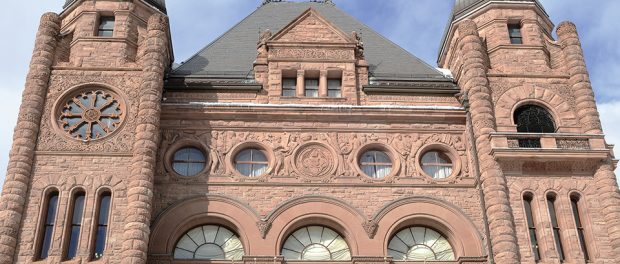 On March 29, about 125 OSSTF/FEESO local leaders, provincial executive members and provincial staff descended on Queen's Park to lobby Members of Provincial Parliament from all three political parties about the need for action regarding school/workplace violence.
OSSTF/FEESO leaders met with over 90 MPPs, most of whom—including Premier Kathleen Wynne, NDP Leader Andrea Horwath and PC Leader Patrick Brown—indicated their willingness to support the initiative. Education Minister Mitzie Hunter and Labour Minister Kevin Flynn were also receptive to OSSTF/FEESO's suggestion that the government create an education-sector regulation within the Occupational Health and Safety Act to deal with the issue of school/workplace violence. As the day ended, all OSSTF/FEESO lobby day activists were determined to continue pressing MPPs to follow through on their commitments to take action on the issue.
The full OSSTF/FEESO school/workplace violence proposal is available on the Federation's website at www.osstf.ca, under the Violence in the Workplace Resources section.