Harvey Bischof speaks at researchED conference, OSSTF/FEESO plans its own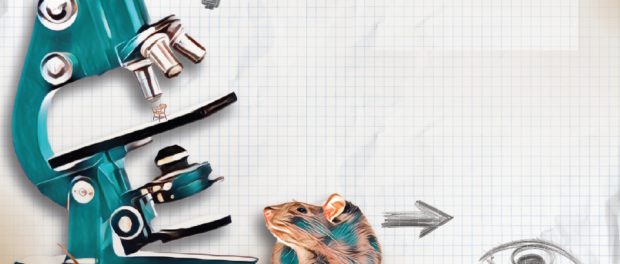 OSSTF/FEESO President Harvey Bischof participated on a panel on the opening night of Canada's first ever researchED conference, at Trinity College in Toronto on November 10. Founded in England in 2013, researchED provides low-cost, research-based professional development to teachers, education workers, administrators and academics.
The panel, which also included JUMP Math founder John Mighton, British Council Senior School Advisor Susan Douglas, and Ontario College of Teachers CEO Michael Salvatori, were asked to comment on the prospects for researchED in Ontario.
President Bischof noted that the Ontario educational environment lacks a culture of empiricism, which leaves the education system and its practitioners vulnerable to the influence of self-appointed gurus, ideologues, and advocates who promote unproven trends and fads. While our members frequently know, on the basis of their professional experience, what works and what does not, the government has virtually handed education policy-making over to advocacy groups, like People for Education, that wouldn't recognize the inside of classroom from an educator's perspective. For practitioners to successfully reclaim their professional autonomy, they need to be able to demonstrate that they are working from a foundation of evidence-based judgment.
"The concept encouraged by researchED," began Bischof, "is that our own members can search out and use solid, empirically-supported studies and have those studies inform their practice. That gets to the very heart of professional judgment."
Trevor Ray, a secondary teacher at Eastwood Collegiate in Kitchener, echoed Bischof's sentiments. "The great part of researchED is that it aligns with what we, as a union, are trying to do…exercise our professional judgment to best meet the needs of our students, without fad initiatives holding us back."
Ray first learned of researchED at OSSTF/FEESO's Leadership Conference in August, where researchED's founder, Tom Bennett, was the keynote speaker. After hearing of the Toronto researchED conference planned for November, Ray quickly registered to attend and is now glad he did.
"The conference has been filled with vibrant and educated speakers who've made well thought-out (and researched) arguments about topics from knowledge-based learning to technology in the classroom. Things we can actually use to go back and improve our teaching practice in the classroom."
"The goal of researchED is to bridge the gap between research and practice in education. Researchers, policy makers, teachers and education workers come together for a day of information sharing and myth busting," says founder Tom Bennett, a teacher himself who struggled to find what actually works in the classroom. "Typically researchED conferences take place at a school on a Saturday to keep professional development accessible and affordable."
Conferences usually have six or seven rounds of sessions, each 40 minutes long. Presenters share their work quickly and dynamically, leaving time for discussion. Plenary sessions usually open and close the conference, and panels of speakers are often featured. A researchED conference features both high-profile presenters and local teachers and education workers who apply research in their schools.
We are currently reaching out to find members interested in making a presentation at OSSTF/FEESO's own April 14, 2018 researchED conference. Ideally potential presenters fit one of two profiles:
Research—Some of our members, in addition to (or in concert with) their regular school duties, participate in education research. We'd like to hear what type of research you have conducted and how meaningful the results would be to others working with students.
Informed Practice—Some of our members are already interested in education research and apply it to their everyday work with students. We'd like hear how you've informed your practice with empirical evidence and published studies, and what results you've seen
with students.
If you wish to submit a proposal to present, or if you have a suggestion for a presenter, please contact Randy Banderob (randy.banderob@osstf.ca). Information regarding registering for this conference will be shared in the
new year.