Solidarity for Federal Treasury Board Workers and Ontario Education Workers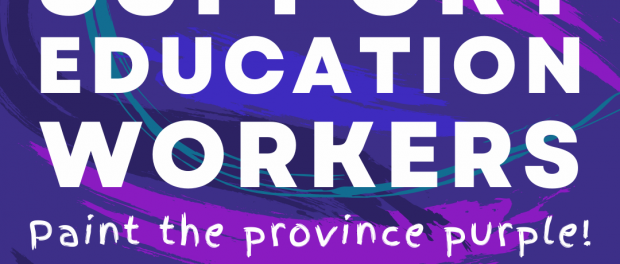 Treasury Board workers in the federal public service (Public Service Alliance of Canada – PSAC) and Ontario education workers (Canadian Union of Public Employee's Ontario School Boards Council of Unions – CUPE's OSBCU) are currently negotiating a new collective agreement. Rallies continue to be hosted across the province of Ontario, aiming to highlight the impact of the cost-of-living crisis on their members and to pressure the government to bring a fair deal to each respective table.
How you can help:
First, please promote and, where possible, attend rallies in your locals.
Second, CUPE's OSBCU has given a strike deadline of Monday, November 21st, in response to the provincial government's refusal to fund vital services for students.
Third, click here to access the 'solidarity appeal', which you can share with your members and affiliates and encourage them to show their solidarity with education workers until they get a good deal. The appeal includes a link to the OFL's phone tool, information about Solidarity Saturday actions, co-sponsored by the OFL and CLC Ontario, taking place across the province on Saturday, November 19, from 11:00 a.m. to 12:00 p.m. EST, and a link to "paint the province purple" solidarity resources.
Please show your support for these two struggles in the coming days. Together, we can win this. Thank you for your continuing solidarity.