*Updated April 29, 2022* Introducing the OSSTF/FEESO In-House Equity Team
Dr. Peter Bates joined the Educational Services Department of OSSTF/FEESO in 2016. Prior to working for Provincial Office, Peter worked in District 11, Thames Valley, as a classroom teacher and then as a Federation Services Officer in the District 11 office. He began his teaching career in District 5A, Northern Shield, working at a First Nations High School, where he learned much from elders, students, colleagues, and from his mistakes. Peter's initiation into activism and equity work began in the early 1990s when he participated in London, Ontario's first Pride March: a statement against a city that refused to issue a Pride Parade permit. As a proud member of the 2SLGBTQTI+ community, and as part of the provincial Educational Services team, Peter has participated in writing, revising, and presenting a host of workshops, many with an equity and/or social justice focus. Peter completed his PhD in Educational Leadership and Policy in 2015, and is privileged to join the equity team as we work towards change within the Federation.
Jessica Burnie was a teacher with the Simcoe County District School Board and now works in the Member Protection Department. Having worked on equity issues for most of her career, she identifies as a woman and mother living with a chronic disability who approaches her work from an intersectional lens. Jessica is passionate about grassroots organizing and campaigns as being active in the community as a former member of the founding Barrie Pride Board, Labour Council executive and working on various lobbying, election and fundraising campaigns. Jessica previously served multiple terms as the Canadian Labour Congress (CLC) Equity VP representing Workers with a Disability and on the Ontario Federation of Labour (OFL) Disability Rights Committee.
Jenny Chen is the Director of the Educational Services Department and serves as the Equity Team Advisor. From 2017–2021, Jenny was the Equity Officer. Prior to joining the Provincial Office staff in 2017, Jenny was a teacher with the Toronto District School Board. Originally from Taiwan, Jenny immigrated to Canada with her family when she was nine years old. As someone who self-identifies as a woman and as a racialized person, Jenny is proud to be part of the team at OSSTF/FEESO doing the work of equity, diversity, and inclusion. Over the years, Jenny has contributed as a writer for educational resources, taken on leadership and advocacy work for equity and social justice projects, organized social justice conferences, written and facilitated numerous equity related workshops, and led the creation of a mentorship program for members. Jenny's work in equity has been focused on challenging class bias through an intersectional approach.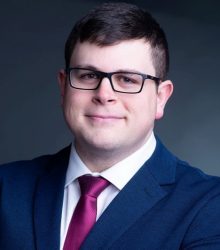 Troy Cluff was hired in March of 2022 as an Executive Assistant in the Member Protection Department of OSSTF/FEESO. Troy began his career in education as a custodian working for the Ottawa-Carleton District School Board. After pausing to acquire a post-secondary education, including graduate studies in History, he returned to work and quickly became interested in using new skills to deconstruct the nebulous and oppressive tangles of the education worker employment relationship in his local. He was empowered by the platform of his union to illuminate the issues of education workers traditionally marginalized by job-based, socioeconomic factors and to provide them with better access to resources, information, training, and advocacy in pursuit of a more just and inclusive workplace. He served as Bargaining Unit President, District Vice-President, and District President in Ottawa, and he looks forward to working with his incredibly talented colleagues to meet the needs of members more broadly.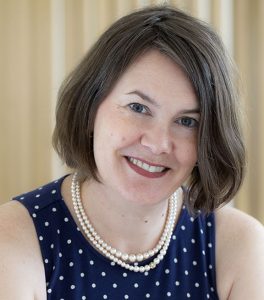 Ellen Hinan has been an active member in OSSTF/FEESO since she started teaching for the Kawartha Pine Ridge District School Board in 2001. She has spent the last two years working in the District 14, Kawartha Pine Ridge District office as TBU Vice President before moving into her current position in the Educational Services Department at provincial office. Ellen's focus in education has been on equity, diversity and inclusivity, working particularly with Indigenous, racialized and 2SLGBTQ2I+ communities. She is very excited to be working at the provincial level, continuing to strengthen and promote public education. Ellen is looking forward to working collaboratively with her colleagues across the province.
Jennifer Seif is the Equity Officer for OSSTF/FEESO. She began her career in education as an American Sign Language (ASL) Interpreter with the Durham District School Board. She has spent her entire career focused on justice, equity, and inclusion. Jennifer seeks to bring many voices and perspectives to the decision making table. In 2018, Jennifer was a key member of the team that organized the District 13, Durham—Professional Student Services Personnel (PSSP). Jennifer was subsequently elected as the Bargaining Unit's first president. She has always embraced the responsibility of standing in the gap to celebrate, protect and promote equality, social justice, social inclusion and human rights. Jennifer works in the Communications/Political Action Department. In addition to her work with OSSTF/FEESO, Jennifer remains active in the community, volunteering her expertise and passion to several grassroots organizations who use collective action to spur change. Jennifer is of Black Caribbean heritage.
Dr. Rochelle Wijesingha was hired in May 2021 as the Equity, Diversity and Inclusion (EDI) Coordinator for OSSTF/FEESO. Rochelle has a PhD. in Sociology from McMaster University. Her doctoral work focused on racial and gender disparities in tenure and promotion among faculty working in Canadian universities. Prior to joining OSSTF/FEESO, Rochelle was a Senior Research Associate at the Diversity Institute located in the Ted Rogers School of Management at X University (formerly Ryerson University). Rochelle was a Research Associate at the Centre for Addiction and Mental Health (CAMH) where she worked on health equity research related to gambling as well as substance use. Rochelle is a quantitative researcher and has over a decade of experience doing EDI research and has worked alongside leading EDI scholars in Canada. Rochelle was also a former sessional instructor at McMaster University where she taught about ethnic and racial tensions. Her work has appeared in a number of academic journals and has won the Edward F. Sheffield award.