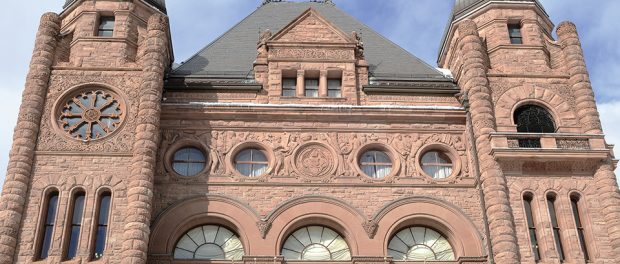 More Liberal Cabinet Ministers to retire
Deputy Premier and Minister of Advanced Education and Skills Development Deb Matthews (London North Centre) and Treasury Board Secretariat Liz Sandals (Guelph) have both announced that they will not be seeking re-election in the 2018 provincial election. Both Ministers were first elected in 2003 and gradually rose in prominence, particularly under Premier Kathleen Wynne.
In addition to Matthews and Sandals, Economic Development and Growth Minister Brad Duguid (Scarborough Centre), former Seniors Minister Mario Sergio (York West), MPP Monte Kwinter (York Centre) and Speaker of the Legislature, MPP David Levac, have also announced that they will not contest the next election. Three additional Liberal Cabinet Ministers, David Orazietti (Sault Ste. Marie), Madeleine Meilleur (Ottawa Vanier) and Glen Murray (Toronto Centre), have already resigned over the course of the past year.
While resignations and retirements are not uncommon during the parliamentary term on all party sides, the retirements of both Matthews and Sandals are particularly significant, since both were widely seen as close confidants of Wynne. Matthews, who has served in a number of portfolios, was Deputy Premier and was seen as one of Wynne's most trusted allies. She had even served as campaign co-chair for Wynne's successful bid for the Ontario Liberal Leadership in 2013.
As for Sandals, she was Wynne's first Education Minister and was tasked with rebuilding the relationship with education-sector stakeholders, particular education worker unions, in the aftermath of the Liberals' imposition of Bill 115, the Putting Students First Act. With Wynne's prior history of education activism, the appointment of Sandals to that role was seen as an important demonstration of Wynne's trust and faith in her.
As the two bid farewell to their political careers, Matthews summed up her retirement by saying, "And now, the time has come for me to step aside. To let another have the opportunity that I have had, bringing new energy, new ideas and a fresh perspective with them." It will be interesting to see if any other Liberals follow her advice. Especially, since opinion polls paint a bleak picture of their re-election hopes.