When you think of June 21st—National Indigenous Peoples Day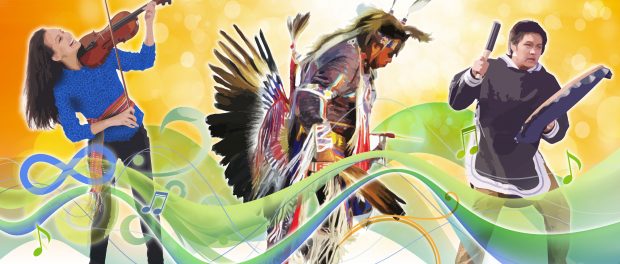 When I think of June 21st, I'm filled with fond memories of National Indigenous Peoples Day celebrations over the years. For many years, there was only one event in my city, a mini Pow Wow at the park downtown, hosted by a local Indigenous organization. Since my daughter and I dance, (she dances Fancy Shawl and I dance Ladies Traditional style), dancing is how I spent many National Indigenous Days.
With a chuckle, I remember one year deciding to wear my leather regalia. I had just completed a painting on the back, and I was looking forward to wearing it. It looked like it was going to be a nice day. And, truly it really was a beautiful day, until it wasn't. At some point in the middle of the afternoon, the sky opened up and the great rain began! There were so many people looking for shelter! Everyone ran under the nearest vendor's canopy. I remember looking around and seeing a multitude of people huddled under only a handful of vendor canopies. And, the rain! There was so much rain! I don't know if being forced under the canopies of the vendors helped with their sales, but I do know that communities came together.
Within minutes, people were laughing and telling stories and singing songs. Under those canopies, people from a wide variety of backgrounds and cultures, Native and non-Native, came together and enjoyed the rain. I know it may sound silly especially since we were all soaked to the bone, but that is one of my most memorable days, huddled with friends and strangers, sharing laughter.
Since those early days, National Indigenous Peoples Day celebrations have evolved. Now there are many events hosted by Libraries, Museums, City Halls and post-secondary institutions. Guest lectures, workshops, Indigenous movies series, sunrise ceremonies and a host of other events provide everyone with an opportunity to celebrate the richness and diversity of Indigenous Peoples.
What will you be doing this year?