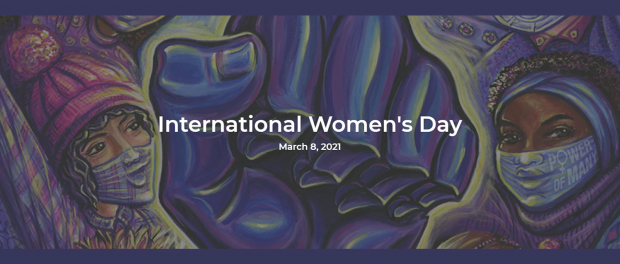 Order your pins and posters for International Women's Day!
For more than a decade, the Ontario Federation of Labour's (OFL) March 8 Project has supported women's organizations across Ontario. OSSTF/FEESO has supported this initiative since its inception in 2010.
In 2021, as the project enters its 11th year, the OFL is honouring this work with the theme: "SHEROES PERSIST." It has been an unprecedented year for everyone around the globe, especially women, who are predominantly our front-line workers, our lifelines, and the proverbial grease in more economic engines. It is the hope that each pin empowers those that wear it to remain firm and obstinate in their life journey, despite any difficulty or opposition. SHEROES can and will PERSIST!
Last year, the March 8 Project was proud to support the following organizations:
The price per pin for orders of 500 or more is $3.60 (plus shipping). Orders of less than 500 are $3.85 per pin (plus shipping). Unions that place orders of 500 or more pins will have their union logo added to the poster. Posters (11 in x 17 in) will be available in limited quantities in English and French for $1.00 per poster.
To ensure delivery before International Women's Day, the deadline for orders is February 9, 2021. Orders placed after that date may not arrive before March 8, 2021.
You can order and pay for pins and posters online. Order your IWD Pins and Poster: in English and French.
If you have any questions, please contact Anna Zhyn or by phone at 416-441-2731.
Below are the 2021 IWD poster and pin design!